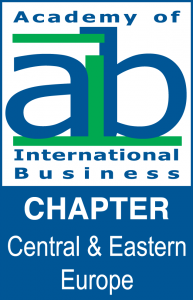 The Academy of International Business (AIB) is the leading global community of scholars for the creation and dissemination of knowledge about international business and policy issues. The AIB transcends the boundaries of single academic disciplines and managerial functions to enhance business education and practice. The objectives of the Academy of International Business, as set forth in its constitution, are to foster education and advance professional standards in the field of international business.
These objectives include the following:
facilitating the exchange of information and ideas among people in academic, business, and government professions who are concerned with education in international business
encouraging and fostering research activities that advance knowledge in international business and increase the available body of teaching material
cooperating, whenever possible, with government, business and academic organizations to further the internationalization objectives of the AIB
AIB was founded in 1959, and has 3534 members in 82 different countries around the world. Members include scholars from the leading global academic institutions as well consultants, researchers, government and NGO representatives. The Academy also has seventeen chapters established around the world to facilitate networking as well as the facilitation and exchange of knowledge at a more local level. For further information, please visit the AIB website.
New AIB membership
AIB membership can be obtained here. Regular individual AIB membership for one year is USD 100 (50 USD for PhD students) and offers a lot of benefits.
About AIB-CEE Chapter
The Central & Eastern Europe Chapter of Academy of International Business, known as the AIB-CEE Chapter is one of the youngest AIB chapters. It was established in 2013, during the 2013 AIB Annual Meeting in Istanbul (Turkey). The new Chapter Board is composed of scholars from Slovenia, Estonia, Hungary and Poland. The Chapter covers 19 countries from the CEE region. The overarching purpose of AIB-CEE is to foster the cooperation amongst scholars and specialists from Central and Eastern Europe in regard to conducting joint research, disseminating research outcomes and improving international business education standards.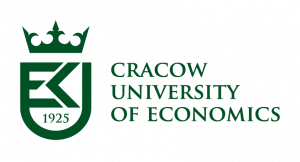 Cracow University of Economics (UEK / CUE) came into existence in 1925. It is located in a very attractive city – Kraków, which is a leading academic center and very popular tourist destination in Poland. The University's mission is to provide sound and universal education, combining professional knowledge with methodological and theoretical expertise. CUE is the largest university of economic science in Poland, one of the five public universities of economics in Poland. CUE is the third largest university in Kraków (just after Jagiellonian University and AGH University of Technology and Science).
CUE has 5 faculties, all of which have full academic rights (PhD and Habilitated Doctor Degrees). These are:
Faculty of Economics and International Relations,
Faculty of Finances and Law,
Faculty of Management,
Faculty of Commodity Science and Product Management, and
Faculty of Public Economy and Administration.
The University (its five faculties) consists of numerous departments, offers various study opportunities for students and professionals and conduct basic and applied research. The University offers all possible courses at all levels: full – time and part – time level, bachelor – master and doctoral level, post – graduated courses as well as a wide range of programs adjusted to the latest trends and labour market requirements.
Prospective students can choose among 30 study fields in Polish and 5 study fields in English (International Business, Corporate Finance and Accounting, Applied Informatics, Modern Business Management, Quantitative Methods in Modern Management). The University was the first institution of higher education in Poland to introduce studies in English in the early 1990s and it is one of the most internationalized universities in Poland. CUE hosts about 500 international student every year and sends similar number for study abroad programs. It has about 200 partners across the world and cooperate with universities and various international organizations from Europe, the Americas and Asia. Cracow University of Economics is also a member of many prestigious international organizations (i.e. European University Association, Network of International Business and Economics Schools, etc.).

Department of International Trade of CUE  is one of 62 departments at Cracow University of Economics. The beginnings of the Department are dated back to 1969. Department of International Trade is recognized teaching and research unit operating in the area of international trade and international business. It provides substantive supervision over International Trade specialization on International Economics major. The Department hosts Center for Strategic and International Entrepreneurship, which is the publisher of two scientific journals: Entrepreneurial Business and Economics Review and International Entrepreneurship Bi-Annual. Currently there are 14 members in the Department, which is led by prof. Krzysztof Wach, who is the third head of the department since its inception (1969-1984 doc. S. Chociej, 1988-2016 prof. S. Wydymus, since 2016 prof. K. Wach).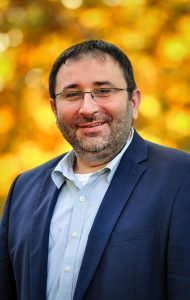 Krzysztof Wach
Head of the Department of International Trade
Associate Professor, International Business/International Entrepreneurship

e-mail: wachk@uek.krakow.pl, phone: +48 12 293 5376